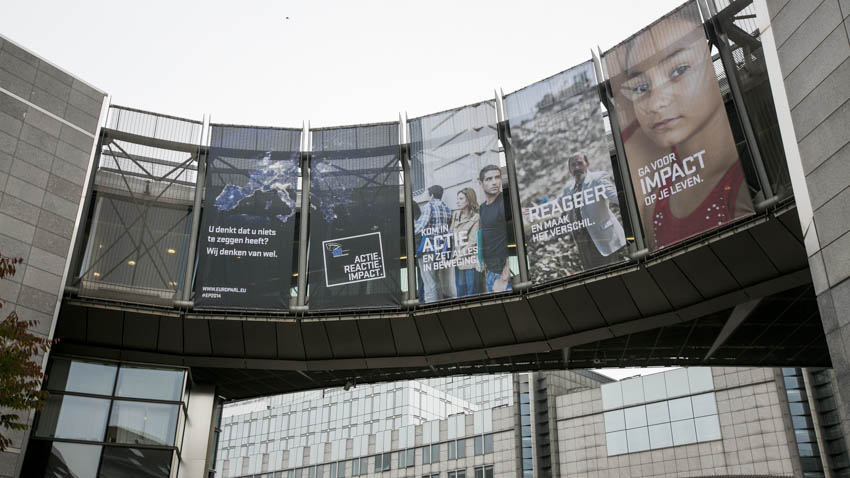 Only ten days to go until the European elections start!
From 22 to 25 May, around four hundred million voters from Lisbon to Tallinn and from Dublin to Nicosia can vote for the European Parliament. In a year still tainted by the economic crisis, employment and growth promise to one of the most important topics for those people who bother to vote. The campaign is going slow, and at least on the EU level, it is hard to see a clear difference between the lead candidates.
But why is there no debate about happiness in the EU elections?
An economic crisis as the one we're now gradually recovering from is not only pain. It is also an opportunity to reflect on our policies: never waist a good crisis, as the cliché goes. What is it that really matters to people in Europe? A job and a good income are important. But ultimately, these are a means to an end: living a good life. Well-being, or happiness if you want.
So can't EU politicians do more for our well-being?
I am certainly convinced they can. And that's why I call on all candidates, across the entire EU, to campaign on this topic: Gross European Happiness. And my points are the following:
Gross European Happiness (GEH) as a key concept
The most important indicator in the EU is Gross Domestic Product (GDP). The Commission collects stats about economic growth, business confidence and consumer confidence every month. GDP is important, but has is limits. Robert F. Kennedy once said that GDP measures everything in life, except that what makes it worthwhile. As an accounting system, GDP has failed. Wouldn't it be better to focus on people's quality of life instead? As I've argued before, the EU should to use Gross European Happiness (GEH), next to GDP. GEH would be based on Gross National Happiness (GNH) in Bhutan, and help informing EU policies.
Development of a GEH scoreboard
GEH is a lot more complex than GDP. But the Commission has a lot of highly skilled staff. They should be able to grasp what GNH means for the Bhutanese and translate it to European values. They can develop a methodology for GEH, that understand how our economic conditions, community life, free time, (mental) health and education all contribute to well-being. This can be developed into a scoreboard, providing a benchmark on how countries perform – and where they can improve.
A Commissioner for Well-Being
At the moment there are 28 Commissioners, covering a wide spectrum of topics.In one way or another, all these portfolios affect well-being and GEH; for economic affairs, social affairs, health, environment and education the case is most clear. But these are various silos. To effectively make GEH a reality, we need a strong political steer. Therefore, we need a Commissioner for Well-Being to oversee the GEH process, and also to ensure well-being is fed into all other policies.
We could even grant their own Directorate-General; with an administrative French term, it could have DG BONH (Bonheur) as it's acronym (a bureaucrat is nothing without an acronym). Commission services already assess the impact of their policies on human rights before a proposal is adopted: why not add a 'happiness impact assessment' to study whether new policies actually contribute to our well-being?
Education, education, education
Happiness does not only depend on the circumstances you're in, but also on the way you deal with them. At school, we learn many valuable things, like math, science and history. Though we spend twenty years in education, we learn little about ourself. How does happiness work? In what ways do our brain and our behaviour function? How can you recognise, and prevent, mental health problems? These are important life skills, and schools should pay attention to them. The EU, for instance, could promote the inclusion of the Five Ways to Well-Being into school curricula.
Tell your candidate to work for Gross European Happiness
In 2009, the Commission adopted a policy paper on 'GDP and beyond. Measuring progress in a changing world'. Since, it has been silent. It's time to chance that. Go vote. Tell your candidate what you expect from the EU. Tell them to work for Gross European Happiness. It's about time that the EU honours the EU Treaty's line that the Union's "aim is to promote peace, its values and the well-being of its peoples".