A couple of years ago, I was involved in the communication around the TED talent search in Amsterdam. Part of TED's search to have the best speakers, several candidates auditioned for a place at the stage of TED.
By far my favourite candidate was Max Zorn, a German-Dutch street artist. As an artist, he likes to be mysterious. He does few interviews. There are no pictures of him online. He typically wears sun glasses; during his talk he also wore a hat to be sure he remained incognito. Despite or maybe because of the mystery, he is one of my favourite artists – and the only one of which I personally own a work.
Max Zorn works with an uncommon material: brown packing tape.
He puts layers and layers of tape on each other, and the image becomes visible through the contrast between the different number of layers and the light that passes through to them. Light has to behind for it to be effective – see here the painting that hangs proudly in my room.
This is the image by day, without light (and with a bit of a mirror effect of the glass…). Nothing too exciting, right?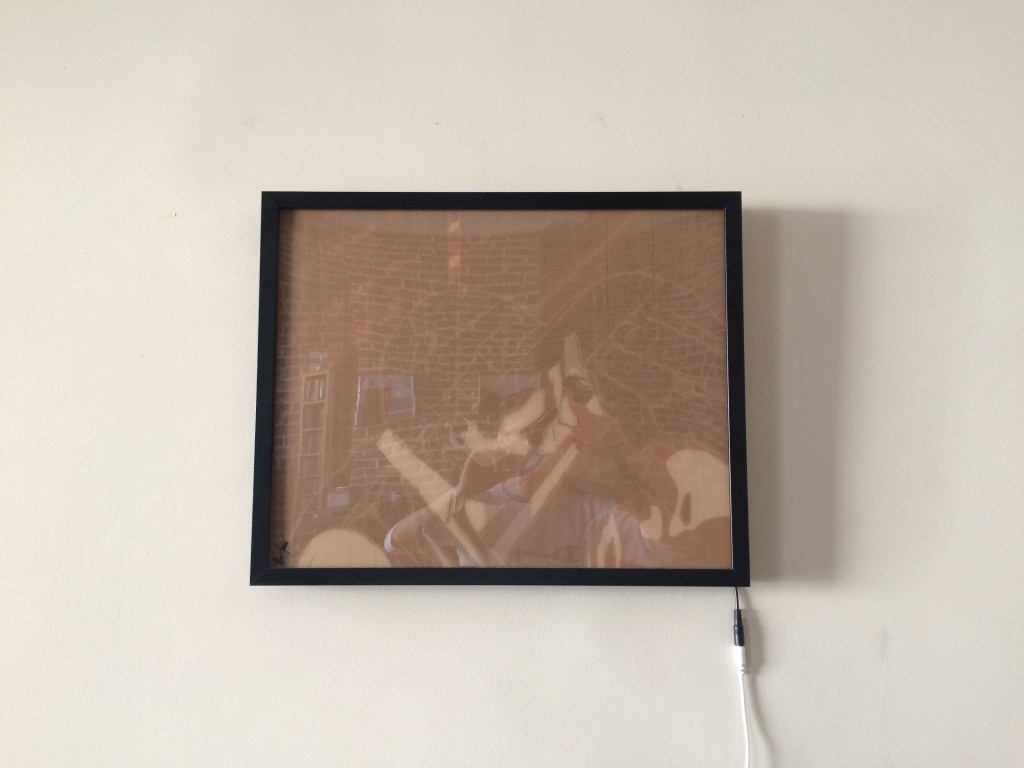 But this is the image by night, with the light on: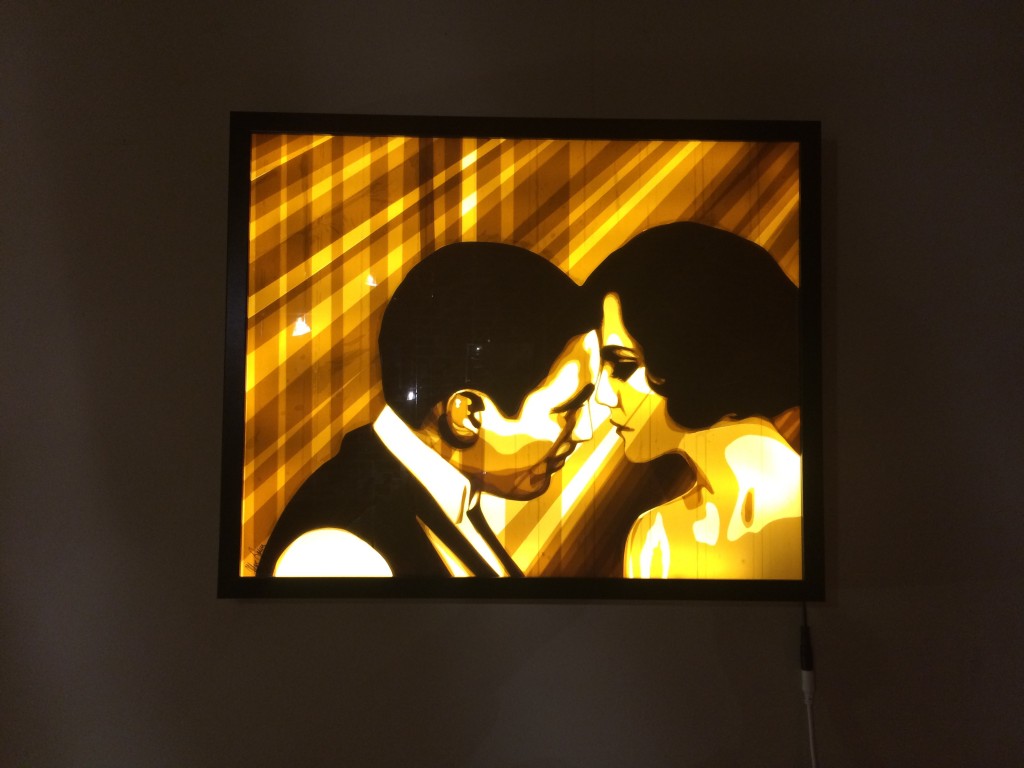 In my interpretation, the couple exchanges a look that can mean many different things. Every time I see the picture, I see another element, and come up with another possible story about what it means. Most of the times, I see connection and intimacy. But from time to time, it can also mean love, or lust, or disappointment, or submission, or a battle for power…
And all these emotions are expressed just with three materials – brown packing time, glass, and light.
One final image, also taken from the retro style that is very much present in his work (for more, check his website and his shop)